IT ALL BEGAN IN A TWO-BEDROOM MANHATTAN APARTMENT
Mario Badescu leaves Romania to embark on a journey in pursuit of the American Dream. Crafting all of his products by hand, he set out to introduce his European-style facials to the people of New York City. It was in his NYC apartment that he created the now iconic Drying Lotion.
THE SALON BUSINESS CONTINUES TO GROW
The word on the street was that Mario Badescu was the best-kept secret in town. Only those in the know could secure a coveted appointment at his humble home-turned-studio, which operated solely on word-of-mouth recommendations. As his star-studded following grew, including a host of A-list New Yorkers, the demand for Badescu's classic European-style facials grew, turning his once modest home into a thriving beauty haven.
PUBLISHING BOOKS & EXPANDING THE PRODUCT LINE
After the success of his first book, Mario Badescu decided to publish a second book, this time focusing on skincare for men. And true to his craft of creating botanical-based skincare, he introduced the soon-to-be cult favorite Facial Spray with Aloe, Herbs, and Rosewater.
SIMPLE, GENTLE, AND EFFECTIVE SKIN CARE PROVES TIMELESS
The Mario Badescu Skin Care line of products earns a seal of approval from beauty editors, celebrities, and tastemakers- helping to cement Mario Badescu's reputation as a line of trusted skin essentials.
MARIO IN STORES ALL AROUND THE WORLD
Mario Badescu products launch at Henri Bendel of Fifth Avenue, the first of many successful retail partnerships that make the line accessible across the United States and around the world.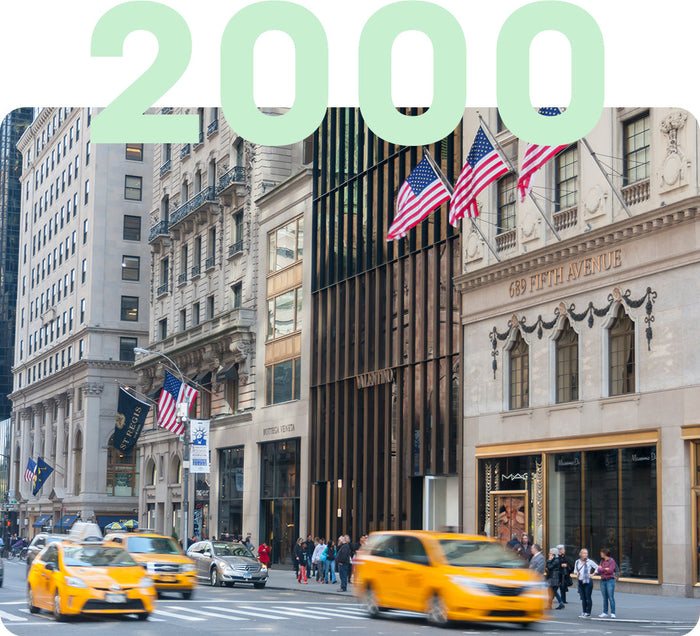 HERE'S TO 50 MORE YEARS OF MARIO BADESCU
Which brings us to present day. From a two-room facility to a 36-room spa and 50,000 sq. foot main headquarters (which houses our corporate office and factory), we're proud to continue upholding our founder's belief in simple, gentle, and effective skin care.
Time Changes, Trends Change but Good Skin is Forever - Since 1967
OUR PRODUCTS
Our products aren't thought up in a lab, they're made and mixed by us – from real life experience. They work fast, but they're no quick fix. Because we're in it for the long run. From the first blemish forward. Every day. For a lifetime. And we've got three generations of faces to prove it.