Exfoliating facial treatment and rolling cream.
Read More
Regular price
$18.00
Sale price
$9.00
Unit price
per
Sale
Sold out
Rolling Cream Peel With A.H.A
View full details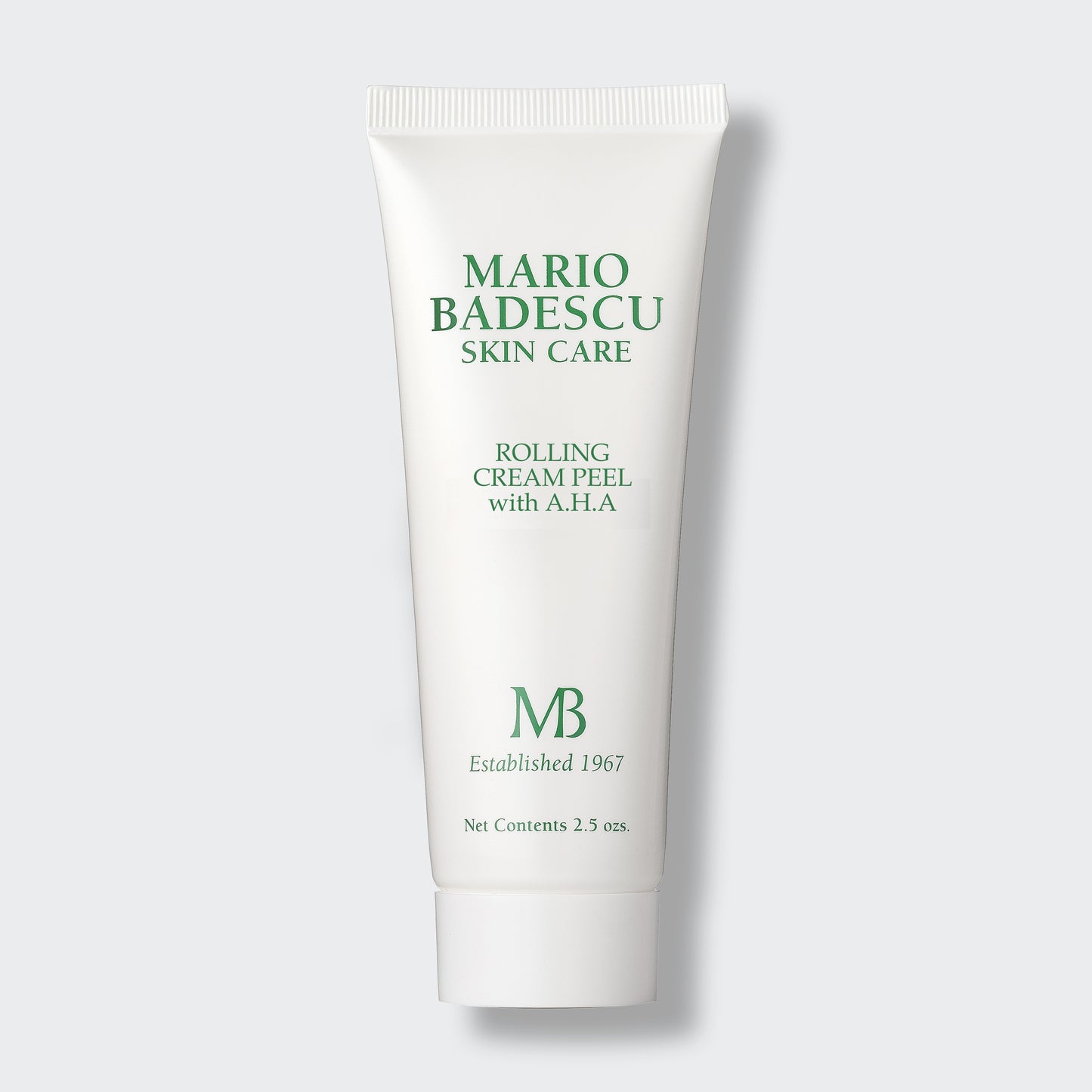 What it is
Exfoliate skin with this non-abrasive rolling cream containing Lactic Acid – a mild Alpha Hydroxy Acid which exfoliates dull, dead skin cells.

Non-abrasive cream-peel exfoliating cream which uses gentle peeling action to exfoliate skin. Cleansing and exfoliating — exfoliates away dull, dead skin cells and helps to clarify and remove excess build up and clogged pores.
Lactic Acid (a mild alpha hydroxy acid) and Peach Extract to help revive skin and visibly improve uneven texture and tone. Shea Butter and Vitamin E help to hydrate skin for a softer and visibly smoother and radiant look.
Use this exfoliating cream on your hands and feet for a gentle, exfoliating treatment.
Lactic Acid

An alpha hydroxy acid (AHA) that does more than just exfoliate skin's surface.

Shea Butter

A vegetable fat from the nuts of the shea tree, used as an emollient for skin and hair (retains moisture), as an occlusive (help hold moisture in), and to increase viscosity (thickness).

Vitamin E

An ingredient known for its antioxidant, protective and hydrating properties.
How to Use
1. Use only on dry skin.
2. Use a pea-sized amount of cream.
3. Apply a thin layer to the skin as you would a mask. Avoid the eye area.
4. Wait one minute for cream to set.
5. Use fingertips to gently roll away the cream in back-and-forth motions until the entire cream layer rolls off.
6. Follow with toner to remove any remaining trace of product.

If product gets into eyes, rinse well with water.