A home and travel set featuring our cult-favorite face mist.
Read More
Regular price
Sale price
$12.00
Unit price
per
Sale
Sold out
Facial Spray With Aloe, Herbs & Rosewater Duo 2 Oz & 4 Oz
View full details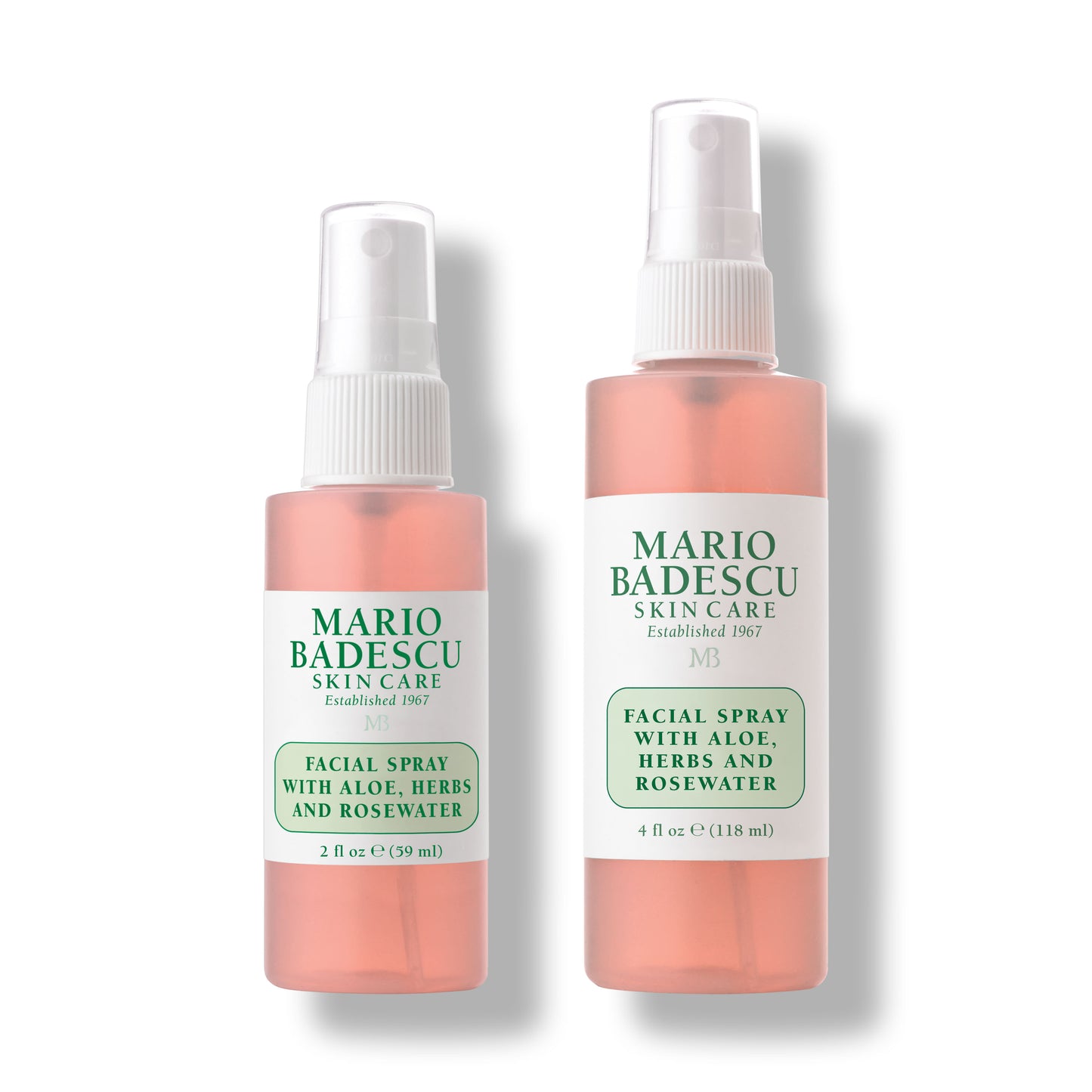 What it is
Experience the refreshing power of Mario Badescu's Facial Spray with Aloe, Herbs, and Rosewater anytime, anywhere with our travel-friendly duo. Keep the larger bottle (4oz.) in your medicine cabinet and take the smaller one (2oz.) with you on the go. This cult-favorite hydrating facial mist will revive your skin and give you a dewy glow no matter where you are. Never be without your favorite mist again - get your duo now!
How to Use
HOW TO USE: Here are some easy steps to get the most out of your Facial Spray with Aloe, Herbs, and Rosewater:

1. Mist the product onto your face, neck, or hair as needed to hydrate and refresh your skin.

2. Use it before or after applying your moisturizer to infuse more hydration into your skin.

3. Carry the smaller bottle with you to use as a pick-me-up on the go, or use it after makeup application for a dewy finish.

*If the product gets into your eyes, rinse well with water.

Get ready to experience the refreshing and hydrating power of the Facial Spray with Aloe, Herbs, and Rosewater. Add it to your daily routine and enjoy a revitalized, dewy complexion all day long.