Exfoliating toning lotion with Glycolic Acid and Grapefruit Extract.
Read More
Regular price
$18.00
Sale price
$9.00
Unit price
per
Sale
Sold out
Glycolic Grapefruit Cleansing Lotion Toner
View full details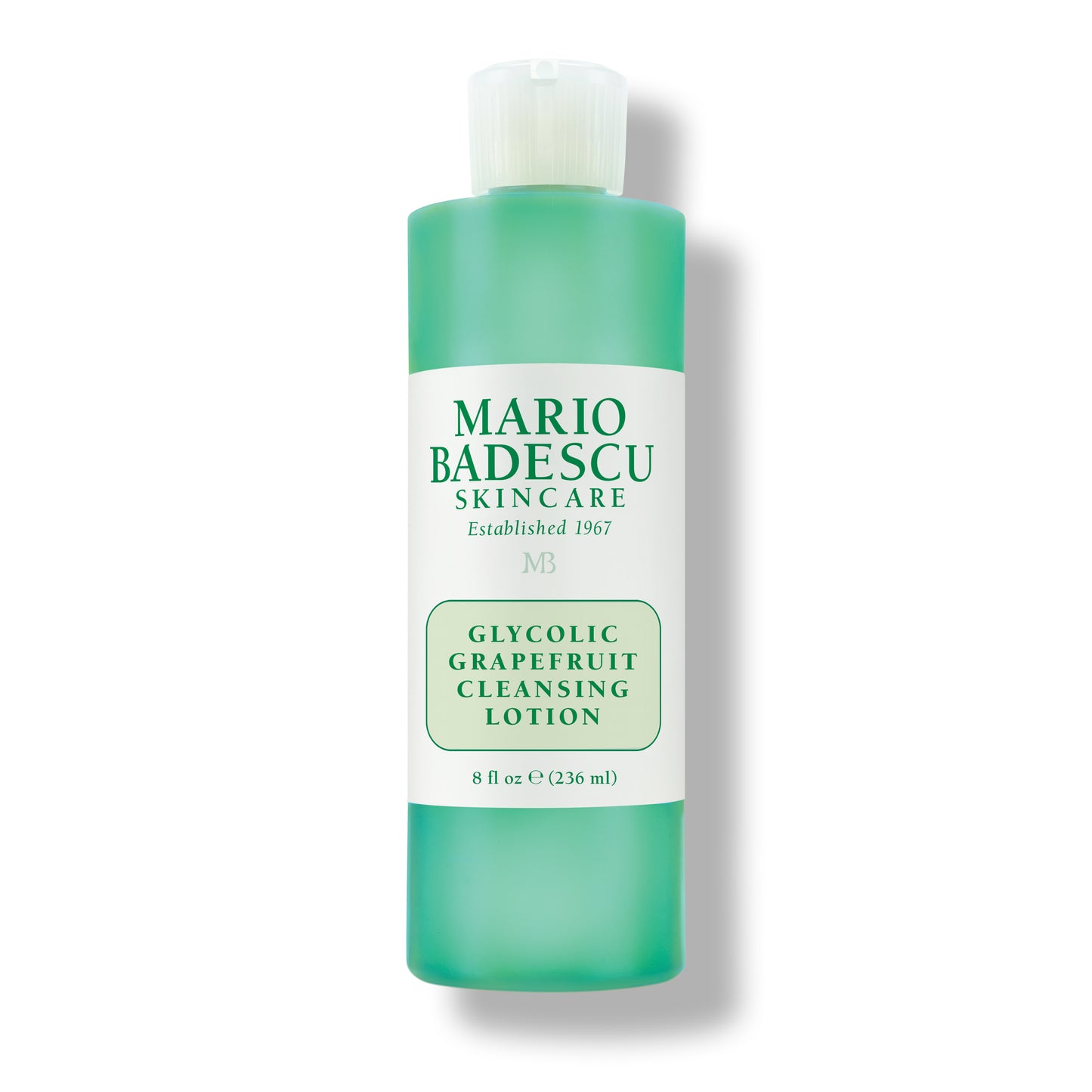 What it is
Deeply cleanse clogged pores and refresh skin with exfoliating Glycolic Acid and Alpha Hydroxy Acids sourced from Grapefruit Extract.

Alcohol-free exfoliating glycolic toner:

- Dual-action AHA + Glycolic Acid exfoliation
- Alcohol-free formula
- Deeply cleanses clogged pores and oily skin
- Visibly minimizes the appearance of fine lines and wrinkles over time
- Helps visibly brighten skin and discoloration over time

Glycolic Acid and Alpha Hydroxy Acid sourced from Grapefruit Extract combine to exfoliate, clarify, and
help visibly brighten dull skin.
Aloe Vera helps to calm, soothe, and refresh skin.
#MBSKINTIP: For a manual exfoliation method incorporate an exfoliating face scrub into your routine.
Glycolic Acid

Clarifying and exfoliating ingredient and form of Alpha Hydroxy Acid. Visually Retexturizes. Brightens.

Grapefruit Extract

Natural source of alpha hydroxy acids. Exfoliates dead skin cells. Clarifies congestion.

Aloe Vera

Soothing and hydrating. Rich in amino acids, active enzymes, vitamins and minerals.
How to Use
1. Use after cleansing skin.

2. Dampen cotton pad or ball with cleansing toner.

3. Wipe toner in sweeping outward motion until no product remains on skin. Avoid eye area. If product gets into eyes, rinse well with water.

* Not recommended for use with topical prescriptions, acne-erupted, or sensitive skin.