A 5 - piece facial spray collection in 2 oz. travel size.
Read More
Regular price
$25.00
Sale price
$20.00
Unit price
per
Sale
Sold out
Mini Mist Facial Spray Collection
View full details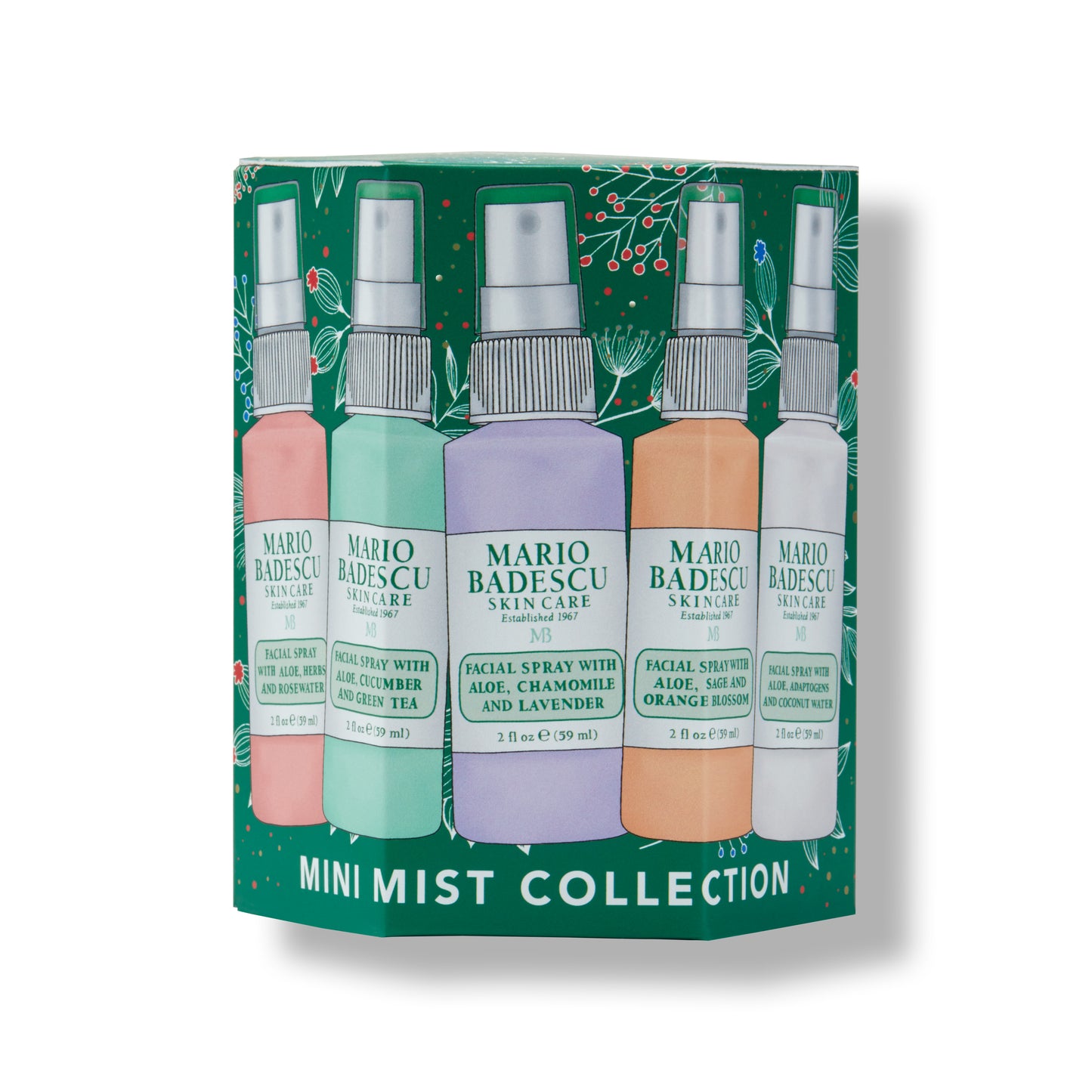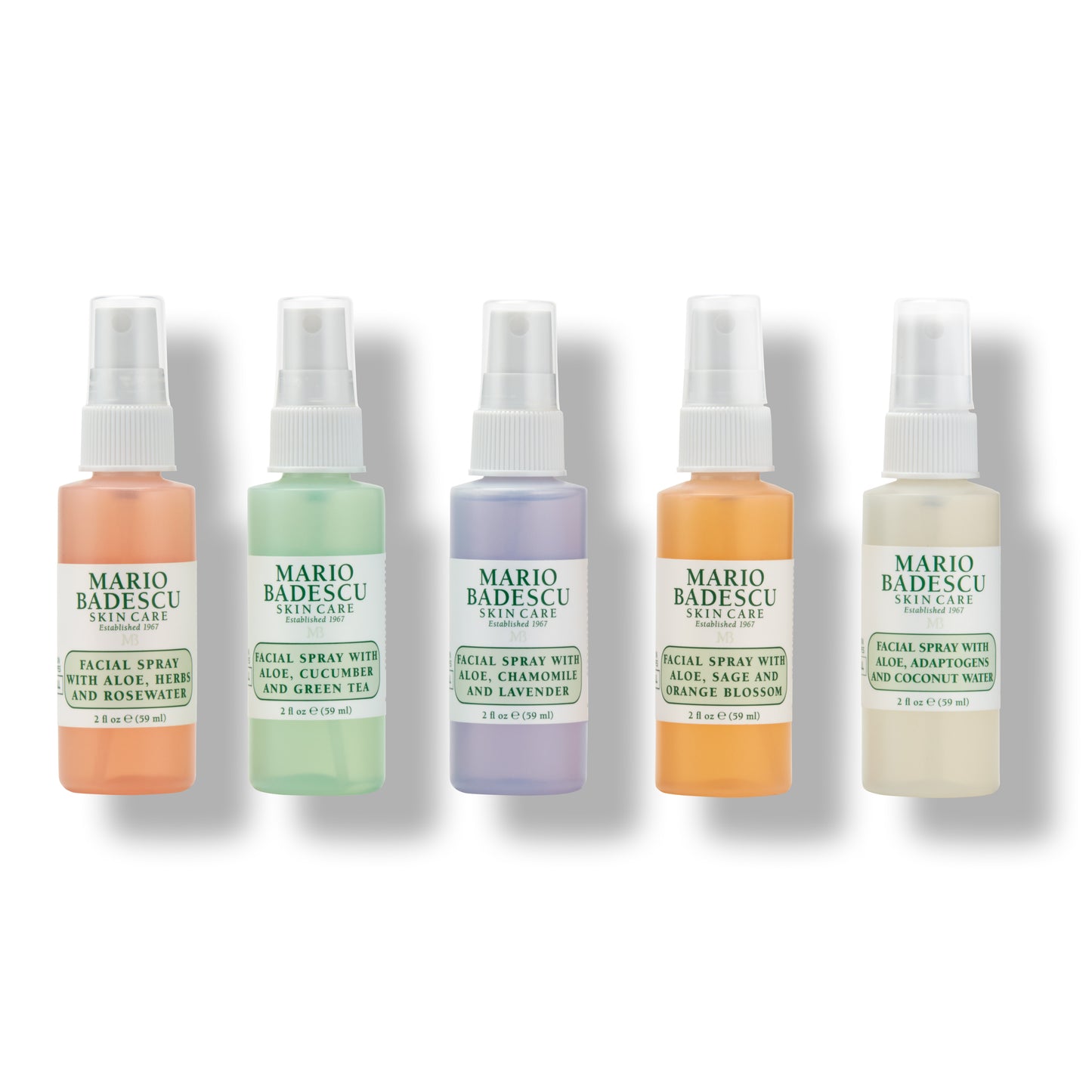 What it is
The perfect gift to give and keep, the Face Mist Collection features all five of Mario Badescu's must-have facial sprays in 1 oz. travel size including:

1. Facial Spray with Aloe, Herbs and Rosewater - for healthy dewy glow with this hydrating face mist containing clarifying Thyme and Rejuvenating Rose
2. Facial Spray with Aloe, Chamomile and Lavender - brightening and balancing face mist with Vitamin C
3. Facial Spray with Aloe, Cucumber and Green Tea - wake up tired, dull skin with hydrating Cucumber and antioxidant Peppermint
4. Facial Spray with Aloe, Sage and Orange Blossom - hydrating, toning and rebalancing face mist with clarifying Thyme and skin-softening Bladderwrack (Seaweed) Extract
5. Facial Spray with Aloe, Adaptogens and Coconut Water - face mist enriched with Niacinamide and Hyaluronic Acid for a hydrating skin glow.

A skin-care lover's dream set, or a wonderful gift to each friend in need of rejuvenation, hydration, or midday refresh, to wake-up dull, tired skin with a refreshing boost.
Aloe Vera

A botanical ingredient well known for its anti-inflammatory properties.

Rosewater

Distilled from Damask rose flowers used as an emollient (retain moisture) and fragrance.

Bladderwrack (Seaweed) Extract]

Form of seaweed extract. Nourishes and hydrates skin, while visibly improving skin tone and texture
How to Use
Tip 1: Mist onto the face, neck, or hair as needed.

Tip 2: Use it to infuse more hydration before or after applying moisturizer.

Tip 3: Mist before moisturizer to boost hydration, after makeup for a dewy finish, or throughout the day to quickly refresh your skin.